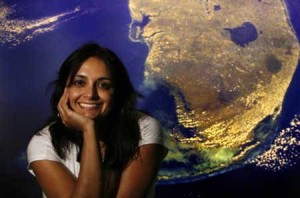 RDSEA welcomes everyone to the "2013 Atlantic Hurricane Season", an event in the annual cycle of tropical cyclone formation. The season officially started on June 1st and will end on November 30th. These dates conventionally delimit the period of each year when most tropical cyclones form in the Atlantic basin. However, the formation of tropical cyclones is possible at any time.  There are many avenues of media, forecasting and monitoring of these storms as they form available for those of us living in the Caribbean, along the eastern seaboard of the U.S. and within the Gulf of Mexico's coastal regions.  One source in particular is Dr. Jyotika Virmani's (Physical Oceanographer/Atmospheric Scientist) storm blog:  http://jyotikastorms.blogspot.com/.  Dr. Virmani puts a unique twist into hurricane and storm forecasting where you actually learn about the storms as they approach, why they form, how they form and where they "may be" going and if you have never had a taste of British humor, well… here is your chance.   In Dr. Virmani's own words:
"Despite what you may have heard, I am not always right.  But then neither is anyone else.  Forecasting is complicated.  Sometimes the crystal ball gets smudges and you are all out of Windex to clean it and the store is closed.  So PLEASE pay attention to the National Hurricane Center, National Weather Service and your Emergency Managers - especially when a storm is looming because they have the most up-to-date information!"
Recent predictions are listed for you below.  If you live in "harms-way" within the hurricane belt, please prepare accordingly (now) and take all the proper precautions necessary for you and your family.  RDSEA wishes us all an uneventful 2013 season. 
Tropical Storm Risk (prediction date: April 5): 15 (+/- 4) named storms, 8 (+/- 3) hurricanes, 3 (+/- 2) major hurricanes
 

Klotzbach-Gray/Colorado State University (prediction date: April 10): 18 named storms, 9 hurricanes, 4 major hurricanes.
UK Met Office (prediction date: May 15): 14 (+/- 4) named storms, 9 (+/- 5) hurricanes
NOAA (prediction date: May 23): 13-20 named storms, 7-11 hurricanes, 3-6 major hurricanes
FYI: The average season has 12 named storms, with 6 hurricanes, of which 3 are major hurricanes (category 3 or higher).
2013 Atlantic Hurricane Season